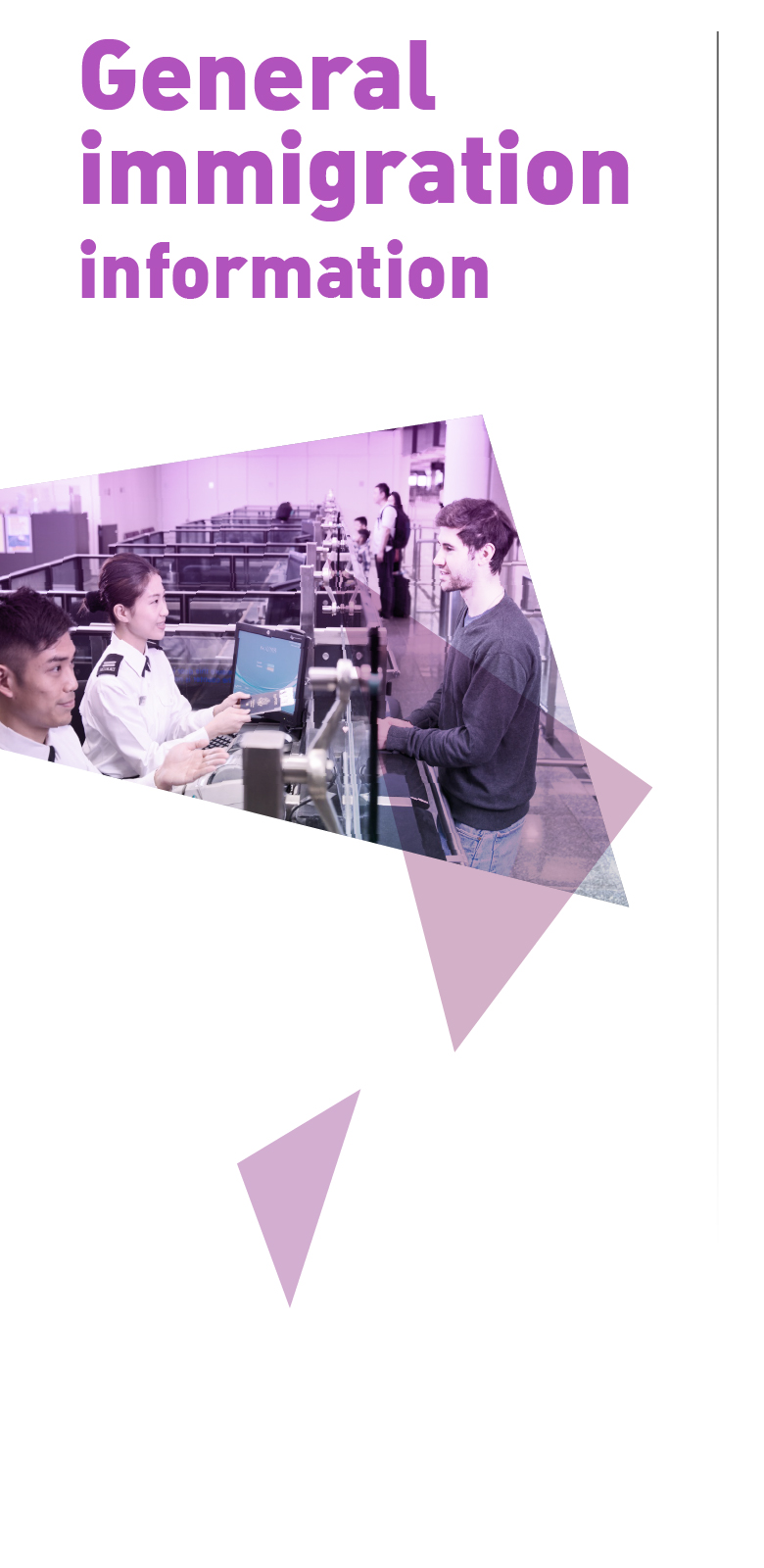 Hong Kong maintains an open immigration regime.
Under the city's open immigration regime, nationals of about 170 countries and territories may come to Hong Kong for business, social or pleasure visits visa-free for a stay ranging from 7 to 180 days.
If you would like to work, study, establish/participate in business, take up residence or stay in Hong Kong as a visitor longer than the allowed visa-free period, you are required to obtain a relevant visa or entry permit. You will find more information on this website.
Visit Visas / Entry Permits
Entry Arrangements for Mainland, Taiwan or Macao Residents
Employment Visas and Talent Admission Arrangements
Student Visa
Investment as Entrepreneurs
General Information